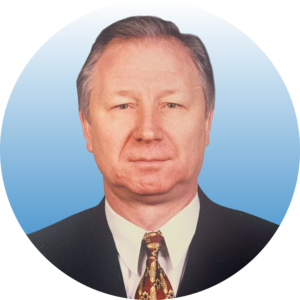 Ukrainian law enforcement, statesman, scientist. Professor, PhD in law science, Academic of the Political Science Academy of Ukraine. General. Public official of the 1st rank.
His doctoral research is on the topic of "National and international systems against modern drug-business".
Professor of the National Defense University of Ukraine and the National Academy of the Security service of Ukraine. Head of the Eurasian Drug policy Institute.
Mr.Tymoshenko was a Head of the State Service on Drug Control in 2010-2014. In 2001-2003 and in 2013 he was a representative to the UN Commission on Narcotic Drugs (CND).
Volodymyr Tymoshenko served at different positions within the Security service of Ukraine (SSU): as the 1st deputy to the Head of Security Service of Ukraine and as a Head of Anti-terroristic center of the SSU; as the 1st deputy to the Chief of the Head Department on anti-corruption and organized crimes; Chief of the Head department on counterintelligence; Chief of the Kyiv oblast SSU department. 
He was a rector of the National Academy of SSU, and the President's envoy oversighting work of the SSU. Mr. Tymoshenko also served as an adviser to the Head of the Parliament of Ukraine. 
General Tymoshenko was awarded with a Honorary Award of the President of Ukraine, Order of Merit, many medals and was honored by the National Science Academy of Ukraine 'for contribution to science'.
Volodymyr Tymoshenko is an author of many articles and books on criminology, national security and defense, anti-corruption work, money laundry and organized crime, drugs and drug-business, anti-terrorism and war law.